Tony Pezzo (born July 16, 1993) is an American juggler living in Stockholm, Sweden.[1]
World records
Edit
Tony holds the following world records for ring juggling tricks with publicly available video evidence:
Competitions
Edit
Tony won the following IJA competitions.[2]
2006:
2007:
eXtreme Juggling: 3 Rings
eXtreme Juggling: 4 Rings
2008:
eXtreme Juggling: 6 Rings
eXtreme Juggling: 7 Rings
Games: 5 Ball Overhead Endurance
Games: 3 Club Lazies Endurance
Games: 4 Ring Pancake Endurance
Games: 6 Ball Endurance
Games: 6 Ring Endurance
2011:
Individual Props: 3 Clubs
eXtreme Juggling: 4 Rings
eXtreme Juggling: 6+ Rings
References
Edit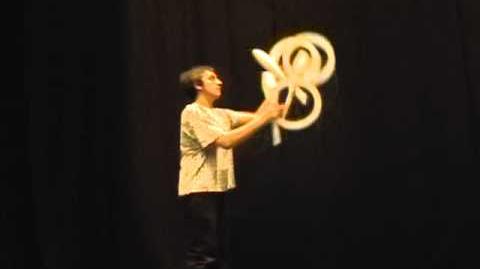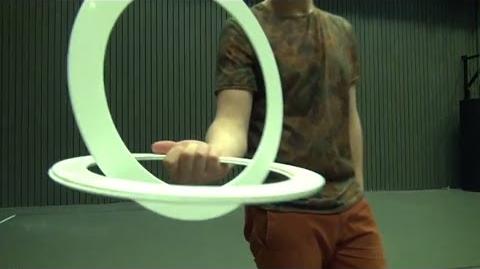 Ad blocker interference detected!
Wikia is a free-to-use site that makes money from advertising. We have a modified experience for viewers using ad blockers

Wikia is not accessible if you've made further modifications. Remove the custom ad blocker rule(s) and the page will load as expected.