Tony Frebourg (born 26 April 1982)[1] is a diaboloist, bounce juggler, and acrobat[2] from Rouen, France.[3] He started learning diabolo when he was 10 years old, and he has been performing for 15 years. Tony has worked for Cirque du Soleil since 2009 with his diabolo act.[1] He was a silver medalist at the Festival Mondial Du Cirque de Demain in 2004 and Massy's International Festival in 2005.[4]
World records
Edit
Tony is featured in The Planet Diabolo Project DVD collection,[5] which includes a video of him and Guillaume Karpowicz setting a world record for diabolo passing, with 8 diabolos.[6][7](preview video) Tony also holds the solo world record for 6 diabolos high: 7 catches, set in 2015.(video) He formerly held world records for 3, 4, and 5 diabolos high,[6][8] and he unofficially holds world records for 4 and 5 diabolos high, and for bouncing 8, 9, and 10 balls.[7][9]
References
Edit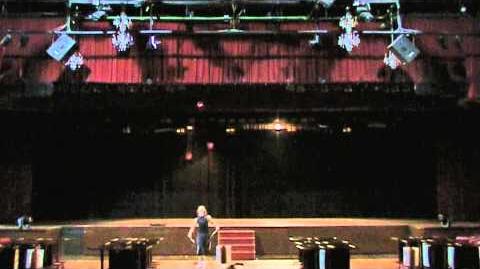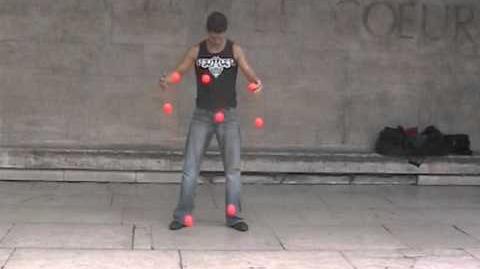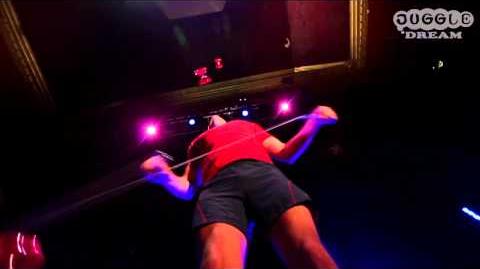 Ad blocker interference detected!
Wikia is a free-to-use site that makes money from advertising. We have a modified experience for viewers using ad blockers

Wikia is not accessible if you've made further modifications. Remove the custom ad blocker rule(s) and the page will load as expected.