Tim Nolan is an American juggler and basketball trick shooter from Elizabeth City, North Carolina, now living in Norfolk, Virginia.[1]
He has performed at the White House, Busch Gardens, the Guinness Museum in London, the Super Bowl, and the World's Fair.[2]
In 1990, he did 11 catches of an 11 ball lift bounce,(video) setting the world record for the most balls juggled in a lift bounce with publicly available video evidence.[3]
References
Edit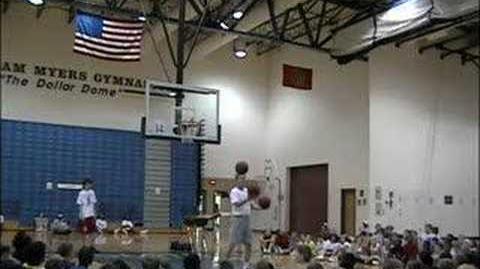 Ad blocker interference detected!
Wikia is a free-to-use site that makes money from advertising. We have a modified experience for viewers using ad blockers

Wikia is not accessible if you've made further modifications. Remove the custom ad blocker rule(s) and the page will load as expected.