Svetlana Zueva



Website

Highest numbers juggled
 Svetlana Zueva (from Kaliningrad, Russia) started juggling at the age of 14. In 2009, she graduated from the Kiev circus school where she was trained by Yuriy Pozdnyakov. In 2010, she signed a one-year contract with Cirque du Soleil to fill the position of group juggler in the touring production Corteo.
Svetlana was a silver medalist in the first mixed Russian Juggling Championship in 2011.
Since 2013, she has been working as an outsource consultant for the Russian Federation National Team in Rhythmic Gymnastics in the field of juggling.
Svetlana was featured on the Top 40 Most Popular Jugglers chart in 2014 and 2015.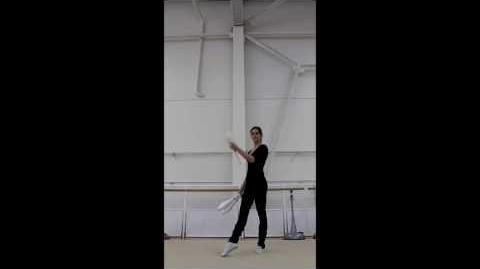 Ad blocker interference detected!
Wikia is a free-to-use site that makes money from advertising. We have a modified experience for viewers using ad blockers

Wikia is not accessible if you've made further modifications. Remove the custom ad blocker rule(s) and the page will load as expected.