50505

3 ball snake

Capacity

3

Period

5

Full period

5

Orbits

3

Composition

Prime

(Excited state)
10101 (5)
01011 (0)
1011 (5)
01101 (0)
1101 (5)

30303
7070707

4 ball snake

Capacity

4

Period

7

Full period

7

Orbits

4

Composition

Prime

(Excited state)
1010101 (7)
0101011 (0)
101011 (7)
0101101 (0)
101101 (7)
0110101 (0)
110101 (7)

4040404
A snake is a pattern where the right hand throws all the objects across to the left hand, and then the left hand throws all the objects back across to the right hand. All the throws are the same height. The first object should be caught at about the same time that the last object is thrown.
A snake pattern is a cascade with as many gaps in it as possible without having any consecutive gaps. It can be used as an exercise to prepare for learning a cascade with nearly twice as many objects as there are in the snake.
Alternative names
Edit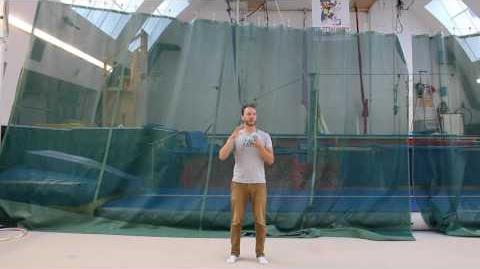 Variations
Edit
Siteswaps similar to snake patterns, but with a ball held in the hand while it isn't throwing:
4 ball snake with a hold
Siteswap: 525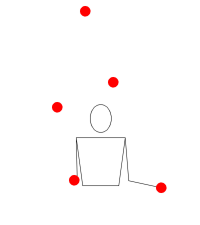 5 ball snake with a hold
Siteswap: 72727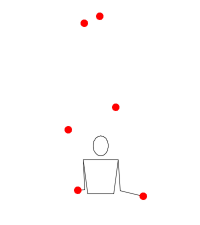 6 ball snake with a hold
Siteswap: 9292929
Ad blocker interference detected!
Wikia is a free-to-use site that makes money from advertising. We have a modified experience for viewers using ad blockers

Wikia is not accessible if you've made further modifications. Remove the custom ad blocker rule(s) and the page will load as expected.