Pavel Evsukevich (born 23 October 1989) is a professional juggler from Orsha, Belarus[1] (now living in Moscow, Russia).[2] He started juggling when he was six, and at the age of 15, he entered Moscow Circus School, where he was trained by Igor Teplov.[1]
World records
Edit
Records with publicly available video evidence:
8 rings with ring balance: 28 catches in 2011 (video)
8 rings on a rola bola: 23 catches in 2017 (video)
9 rings with ring balance: 13 catches in 2009 (video)
9 rings on a rola bola: 15 catches in 2017 (video)
11 rings with ring balance: 11 catches in 2013 (video)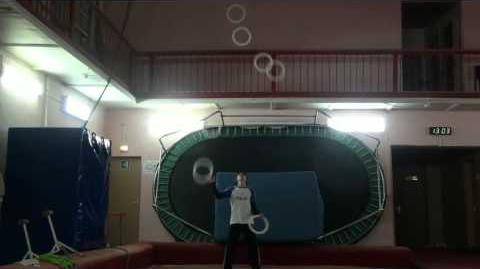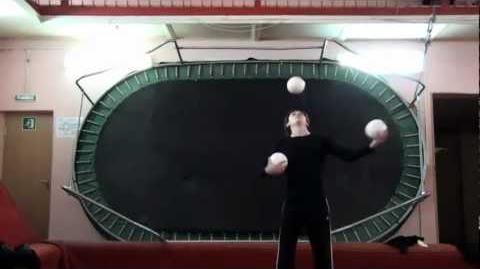 Competitions
Edit
In 2010, Pavel won the following competitions at WJF 6:[3]
Advanced Rings
Ring Endurance
8 Ring Isolated Endurance
9 Ring Isolated Endurance
10 Ring Isolated Endurance
Long Program
In 2012, he won the following competitions in the IJA championships:[4]
eXtreme Juggling: 4-5 Rings
eXtreme Juggling: 6+ Rings
Pavel also placed in the following other juggling and circus competitions:
References
Edit
Ad blocker interference detected!
Wikia is a free-to-use site that makes money from advertising. We have a modified experience for viewers using ad blockers

Wikia is not accessible if you've made further modifications. Remove the custom ad blocker rule(s) and the page will load as expected.