Patrik Elmnert was born in 1989 in Uppsala, Sweden. He started performing at the age of 10 and has performed for audiences all over the world. He lives in Stockholm, Sweden, where he graduated from the contemporary circus program at the University of Dance and Circus in 2012.
Patrik is the only person known to have done a 3 up 1440 with 3 clubs.(video)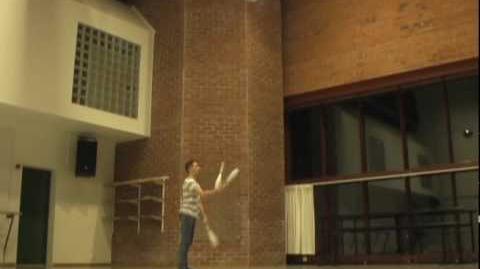 Ad blocker interference detected!
Wikia is a free-to-use site that makes money from advertising. We have a modified experience for viewers using ad blockers

Wikia is not accessible if you've made further modifications. Remove the custom ad blocker rule(s) and the page will load as expected.