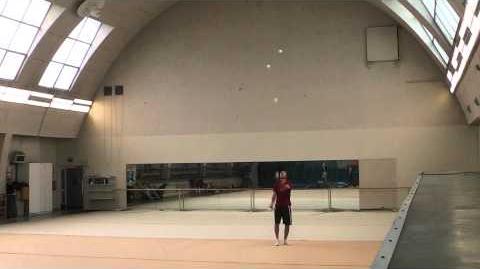 Overhead throws or overheads are throws made with the arms in a position where the forearms are higher than the upper arms, and the props are thrown from a position near the side of the head. In the overhead position, the elbows should stay at least as high as the shoulders, and stick out either forwards or to the sides. For overhead throws with balls, pointing the elbows out to the sides is more efficient than pointing them forwards.
World records
Edit
Overhead world records with publicly available video evidence (all catches of objects thrown from the overhead position are counted):
Records with insufficient video evidence:
Unverified claims:
Ad blocker interference detected!
Wikia is a free-to-use site that makes money from advertising. We have a modified experience for viewers using ad blockers

Wikia is not accessible if you've made further modifications. Remove the custom ad blocker rule(s) and the page will load as expected.