Olga Galchenko (born July 31, 1990)[1] was born in Penza, Russia, and now lives in the United States.[2] She is one of the few female jugglers who have flashed 7 clubs,(video) and she has also juggled 6 clubs for 120 catches.(video)
Olga learned to juggle from her older brother Vova when she was six.[2][3] In 2003, Vova and Olga moved from Russia to the United States, where they attended a workshop Jason Garfield was teaching in Reno, Nevada. Jason was impressed with their club passing skills and offered to help train them. After being trained by Jason, the Galchenkos became the best club passing team in the world,[4] broke four world records in club passing,[5][6] and won seven IJA and WJF club passing competitions.[7][8]
Vova and Olga Galchenko formerly held the following club passing world records:[5][6]
9 clubs: 676 passes caught
10 clubs: 378 passes caught
11 clubs: 152 passes caught
12 clubs: 54 passes caught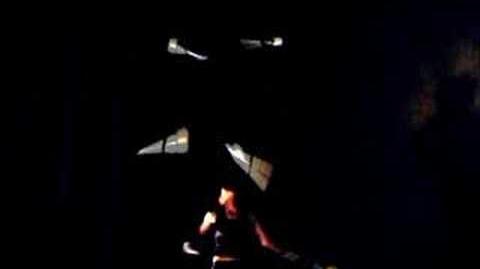 Competitions
Edit
Olga won the following IJA and WJF competitions.[7][8]
IJA 2003:
IJA 2004:
WJF 1:
WJF 2:
WJF 3: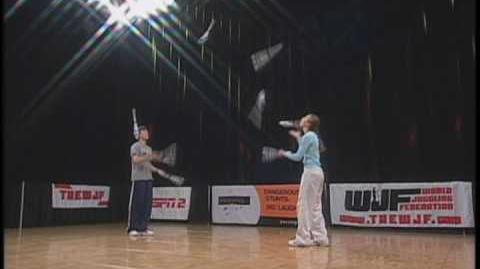 References
Edit
Ad blocker interference detected!
Wikia is a free-to-use site that makes money from advertising. We have a modified experience for viewers using ad blockers

Wikia is not accessible if you've made further modifications. Remove the custom ad blocker rule(s) and the page will load as expected.