Thomas Norbert Stanley Bunker-Whitney (born 8 February 1987), known as Norbi, is a professional juggler and circus artist from England. He is currently living in Canada, having graduated from l'École de Cirque de Québec. He taught himself to juggle 3 tennis balls in October 2002.[1][2]
Norbi won the Intermediate Ring competition at WJF 2 in 2005,[3] and has won several awards in the British Young Juggler of the Year competition.[4] He was featured on Luke Burrage's Top 40 Most Popular Jugglers chart two years in a row (2005-2006).[5][6]
Norbi holds the following world records for siteswaps with rings:
References
Edit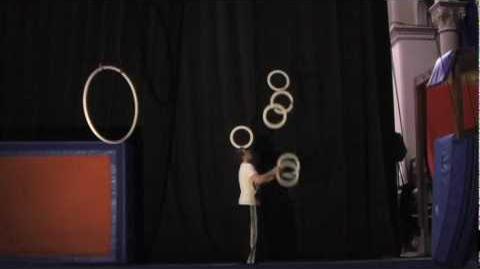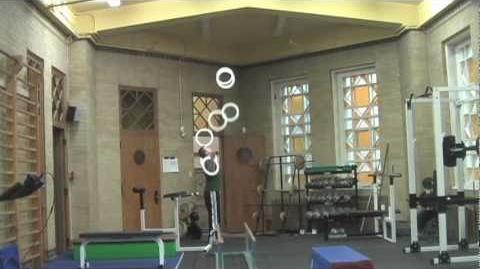 Ad blocker interference detected!
Wikia is a free-to-use site that makes money from advertising. We have a modified experience for viewers using ad blockers

Wikia is not accessible if you've made further modifications. Remove the custom ad blocker rule(s) and the page will load as expected.