Laido Dittmar comes from a Hungarian-Russian family of circus artists. He gained his professional experience in Russia as an invited guest at the Moscow Nikulin Circus. Circus Sarasota has called him "quite possibly one of the greatest jugglers you will ever see." Laido is the author of The Juggler's Guide Towards Fast Juggling Success, an ebook that teaches how to practice juggling the way naturally talented jugglers do.
Laido holds the following world records for ring juggling tricks: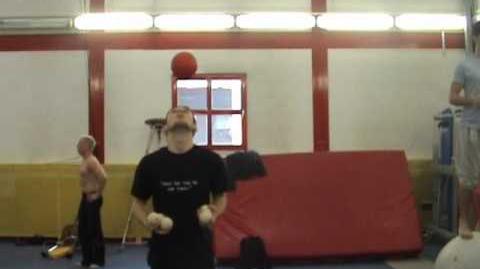 Ad blocker interference detected!
Wikia is a free-to-use site that makes money from advertising. We have a modified experience for viewers using ad blockers

Wikia is not accessible if you've made further modifications. Remove the custom ad blocker rule(s) and the page will load as expected.