Junming Lin



Website

Highest numbers juggled
 Junming Lin (born in 1978) is a Chinese juggler from Fuzhou, Fujian. He started his performance career in 1989 and has performed all over the world with the Fujian Acrobatics Troupe. He performs with up to 10 rings and 7 rackets. His juggling performance was awarded the Silver Lion prize at the Fourth China National Acrobatic Competition in 1995. He moved to the United States in 2009 to join the teaching staff at the Philadelphia School of Circus Arts, where he teaches acrobatics.[1][2][3]
Lin is one of the best in the world at numbers juggling with rings. His achievements include:
8 rings for 104 catches
9 rings for 47 catches (video)
References
Edit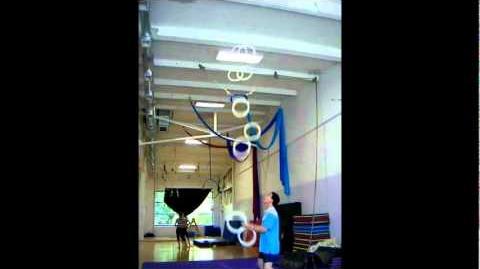 Ad blocker interference detected!
Wikia is a free-to-use site that makes money from advertising. We have a modified experience for viewers using ad blockers

Wikia is not accessible if you've made further modifications. Remove the custom ad blocker rule(s) and the page will load as expected.