Joëlle Huguenin is a Swiss juggler. She learned to juggle 3 balls in 1999 when she was eight and a half years old, and she started attending juggling classes at Ecole de Cirque Larbi in Neuchatel at age 10.[1][2]
At WJF 5 in 2008, Joëlle won first place in the Women's Division Ball and Club competitions,[3] and also participated in three competitions in the Overall Championship - 7 Ball Isolated Endurance, 5 Club Backcross Isolated Endurance, and 5 Ball 360s.[4]
References
Edit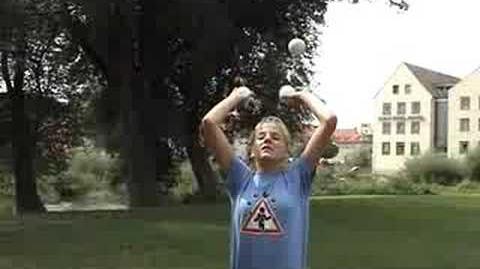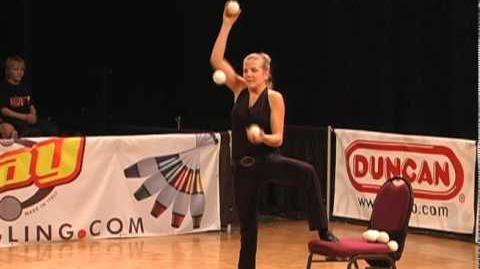 Ad blocker interference detected!
Wikia is a free-to-use site that makes money from advertising. We have a modified experience for viewers using ad blockers

Wikia is not accessible if you've made further modifications. Remove the custom ad blocker rule(s) and the page will load as expected.