Jacob Sharpe (born in 1989)[1] is an American juggler from Canton, Massachusetts. He specializes in diabolo and ball juggling. Jacob and his brother Nate developed their circus skills from attending Circus Smirkus Camp,[2] and have been performing together professionally since 2006.[3]
Nate and Jacob Sharpe hold the world record passing 5 diabolos between two people: 95 caught passes, set in 2006.[4][5](video)
The Sharpe brothers won the IJA Teams competition in 2008,[6] and Jacob also won the Diabolo division in the Individual Prop competitions at IJA 2011.[7]
References
Edit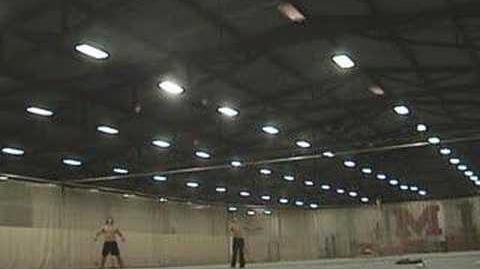 Ad blocker interference detected!
Wikia is a free-to-use site that makes money from advertising. We have a modified experience for viewers using ad blockers

Wikia is not accessible if you've made further modifications. Remove the custom ad blocker rule(s) and the page will load as expected.