4440

4 ball asynch fountain with a gap

Capacity

3

Period

4

Full period

4

Orbits

3

Composition

Prime

(Ground state)
111 (4)
1101 (4)
1011 (4)
0111 (0)

3330
55550

5 ball cascade with a gap

Capacity

4

Period

5

Full period

5

Orbits

4

Composition

Prime

(Ground state)
1111 (5)
11101 (5)
11011 (5)
10111 (5)
01111 (0)

44440
 A gap or hole is an object missing from a pattern that is otherwise the same as another pattern that uses more objects. In siteswap notation, a gap (a beat with an empty hand) is a 0. Patterns with gaps (e.g. 55550) can be used as exercises to prepare for the full patterns (e.g. 5).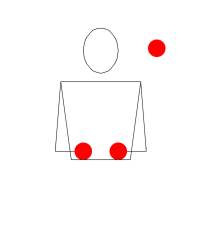 4 ball synch fountain with a gap
Siteswap: (4,4)(4,0)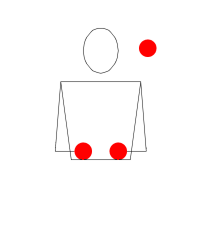 4 ball wimpy pattern with a gap
Siteswap: (4x,4x)(4x,0)*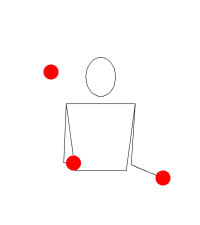 5 ball cascade with a two consecutive gaps (3 ball flashes)
Siteswap: 55500
5 ball cascade with a two nonconsecutive gaps (3 ball snake)
Siteswap: 50505
Sometimes if an object is removed from a siteswap to make a gap pattern, the new pattern takes more beats than the original pattern before it repeats. The notation for 534 without the ball that is always thrown as a 3 (504) is a period 3 sequence like the original pattern, but removing any of the other balls results in the period 9 pattern 534034530.
Variations
Edit
Siteswaps similar to basic patterns with gaps but with an object held in the hand during the pause (a 2) instead of having an empty hand (a 0):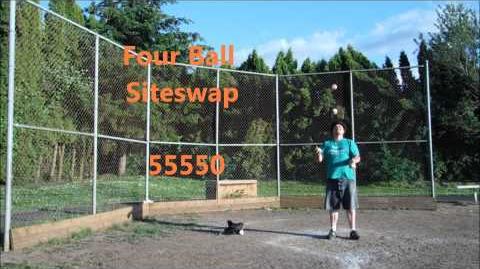 Ad blocker interference detected!
Wikia is a free-to-use site that makes money from advertising. We have a modified experience for viewers using ad blockers

Wikia is not accessible if you've made further modifications. Remove the custom ad blocker rule(s) and the page will load as expected.