Froggy style juggling is a trick where all the throws and catches are done behind the juggler with both hands reaching between the legs while keeping both feet on the floor.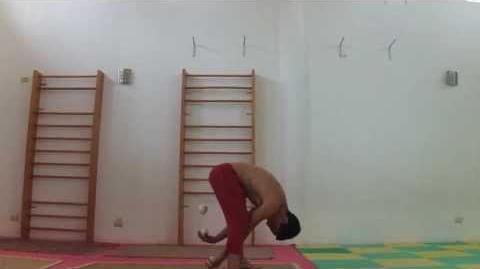 World records
Edit
Froggy style juggling records with publicly available video evidence:
Unverified claims:
Body throws - a pattern with only the throws made in this position (caught in front)
Blind catch - a catch made in this position (thrown from the front)
Ad blocker interference detected!
Wikia is a free-to-use site that makes money from advertising. We have a modified experience for viewers using ad blockers

Wikia is not accessible if you've made further modifications. Remove the custom ad blocker rule(s) and the page will load as expected.