Arash Farhang was born in Esfahan, Iran. From the age of 2-13 he lived in Singapore, where he learned to juggle at a circus club. Later he moved to Salt Lake City, Utah. After he reached 100 catches of 5 balls Arash stopped juggling because he was more interested in skateboarding, but he became interested in juggling again when he saw the first WJF competitions on ESPN in 2005.[1]
Competitions
Edit
Arash placed in the following WJF competitions.[2]
WJF 4:
Advanced Rings - 3rd place
5 Ring Freestyle - 1st place
6 Ring Freestyle - 2nd place
5 Ring 360s - 3rd place
Intermediate Balls - 2nd place
WJF 5:
Advanced Rings - 3rd place
5 Ring Freestyle - 3rd place
References
Edit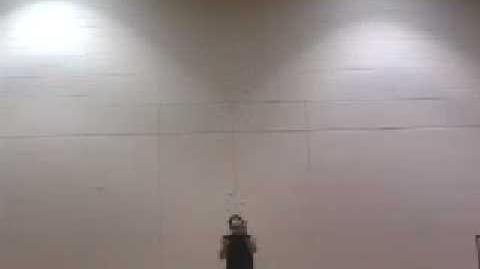 Ad blocker interference detected!
Wikia is a free-to-use site that makes money from advertising. We have a modified experience for viewers using ad blockers

Wikia is not accessible if you've made further modifications. Remove the custom ad blocker rule(s) and the page will load as expected.