Alex Rumford is a world record-holding juggler from Southeastern Pennsylvania (USA). Alex first learned to juggle 3 balls in 2001 in South Carolina while on vacation, however it wasn't until 2006 that juggling became a serious part of his life.
From 2006 until 2012, Alex worked diligently on 5 ball endurance, hitting his all time high of just over 58 minutes in 2012. After that he started working on 10 balls, hitting his all time high in 2013 with 22 throws. Alex soon became known for his impressive shower juggling feats. On June 12, 2014 he became the first person in history to qualify an 8 ball shower with video evidence. 
Alex holds the following world records for shower patterns :
Previous to juggling, Alex managed to become a Subaru factory trained ASE Master mechanic and a Blackbelt in Tae Kwon Do. Alex continues to dedicate most of his time and energy on juggling/exercise and still constantly strives to succeed.
( All of Alex's world records are confirmed, recorded and archived by RecordSetter. )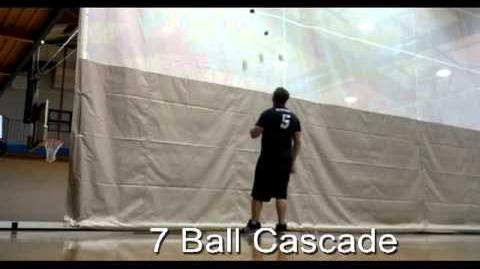 Ad blocker interference detected!
Wikia is a free-to-use site that makes money from advertising. We have a modified experience for viewers using ad blockers

Wikia is not accessible if you've made further modifications. Remove the custom ad blocker rule(s) and the page will load as expected.